WELCOME TO THE WAGS & WIGGLES
ONLINE DOG TRAINING CLASSROOM!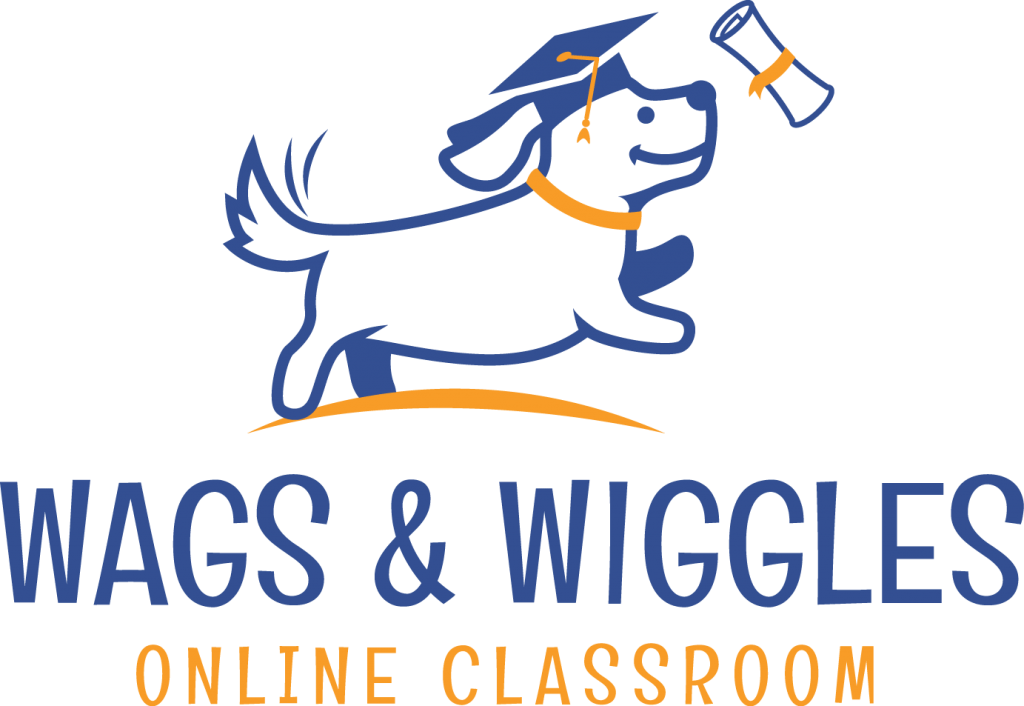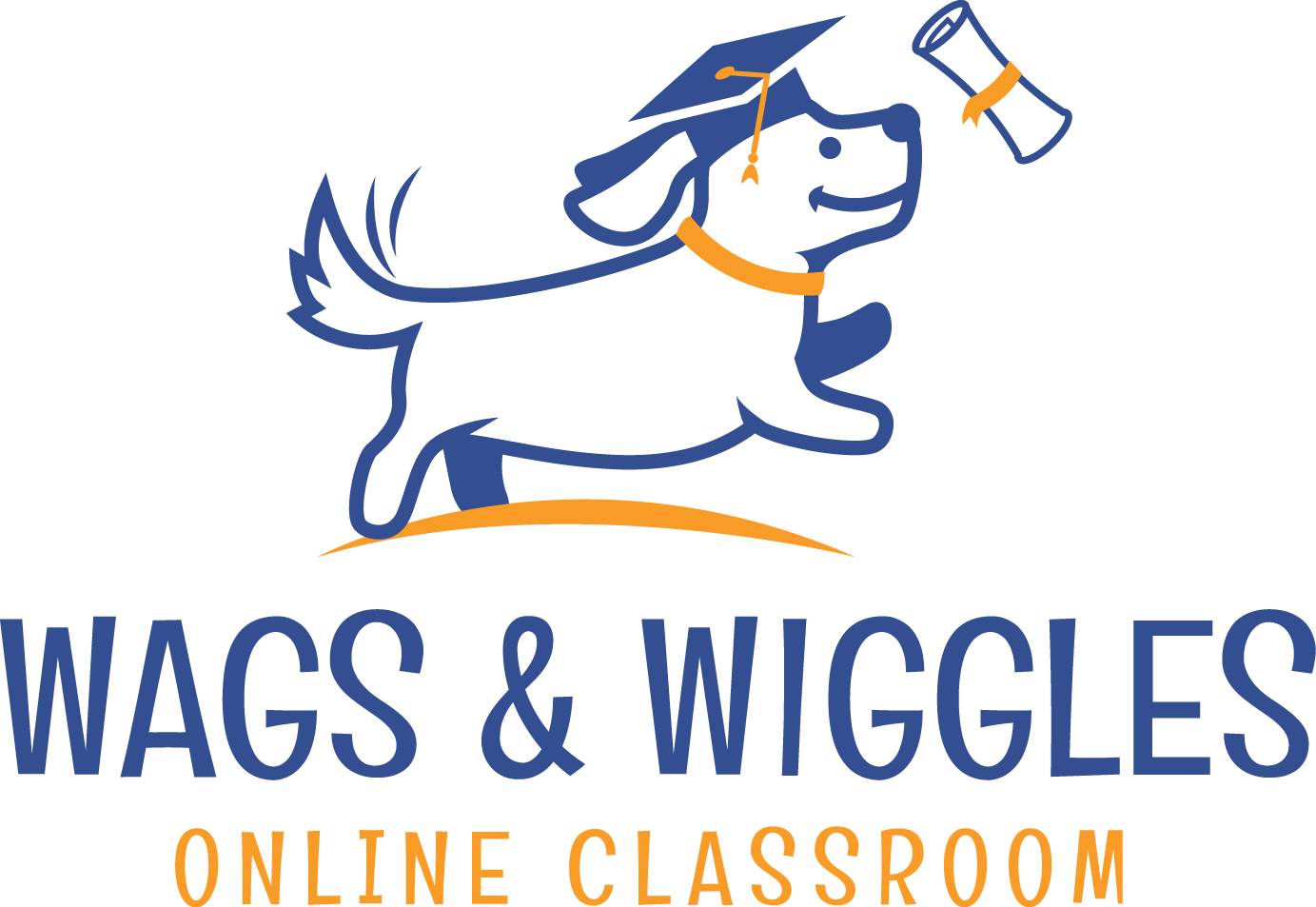 Positive-Reinforcement Based Dog Training at Your Fingertips
Want your dog to be the best dog in the whole neighborhood? The Wags & Wiggles online classroom will help you raise your dog to be a wonderful companion for years to come!
Our Online Dog Obedience Membership is perfect if you're looking for fundamental obedience training. Start learning the basics of positive reinforcement and clicker training immediately!
You will be introduced to basic management skills and tools to help stop unwanted behaviors and set your dog up for success, as well as the three main ways to train a new behavior: capturing, shaping and luring.
Every course takes you from the very beginning of developing the behavior to adding the cue, to working through distractions, and through real-life training.
Benefits of Online Training
Our dog training philosophy is easy to follow and very effective, even if positive reinforcement training and clicker training are new to you. We'll guide you every step of the way!
Learn at Your Own Pace
Our online dog training courses are self-study, so you can start training immediately, whether that's during the day, in the middle of the night, or in your pajamas! Instructor feedback is included.
Courses for Every Need
Our dog training membership includes 13 different courses. We cover everything from sit & stay to loose leash walking! We'll even help you stop unwanted behaviors like chewing and barking.
Focused Attention
Online training allows for distraction-free learning, so dogs with reactivity issues can learn in the comfort of their own homes. Dogs of all ages will have an easier time learning in an environment with less distractions.
Comprehensive Training
Every course features multiple exercises with step-by-step instructions that progress in difficulty. Develop every behavior from the fundamentals all the way to real-life training!
Currently, the Online Dog Obedience Membership includes 13 different courses, including:
Complete Guide to Dog Training - pre-requisite for all other courses
Advanced Training & Problem Solving
Come When Called
Crate Training
Door Manners
Down & Stay
Drop It
Go to Your Mat
Leave It
Loose Leash Walking
Nose Touch
Sit & Stay
Watch Me
13 Courses | 1 Year of Access | $199