Laurie Zurborg
Owner, Certified Dog Trainer
Affectionately called "THE DOG NANNY" by many of her clients, Laurie has brought many chaotic pet households to have a calmer, better relationship with their beloved dogs.
Laurie brings her life-long love of dogs together with proven behavior techniques using positive reinforcement as a basis to run the entire company. Wags and Wiggles is dedicated to helping humans as well as canines through our Daycare, Boarding and Training services.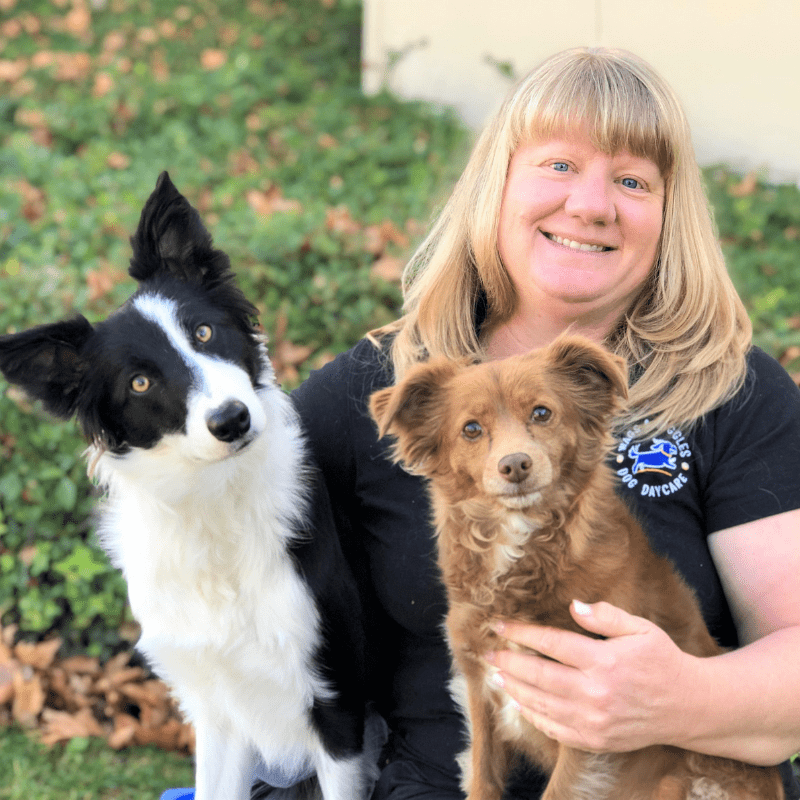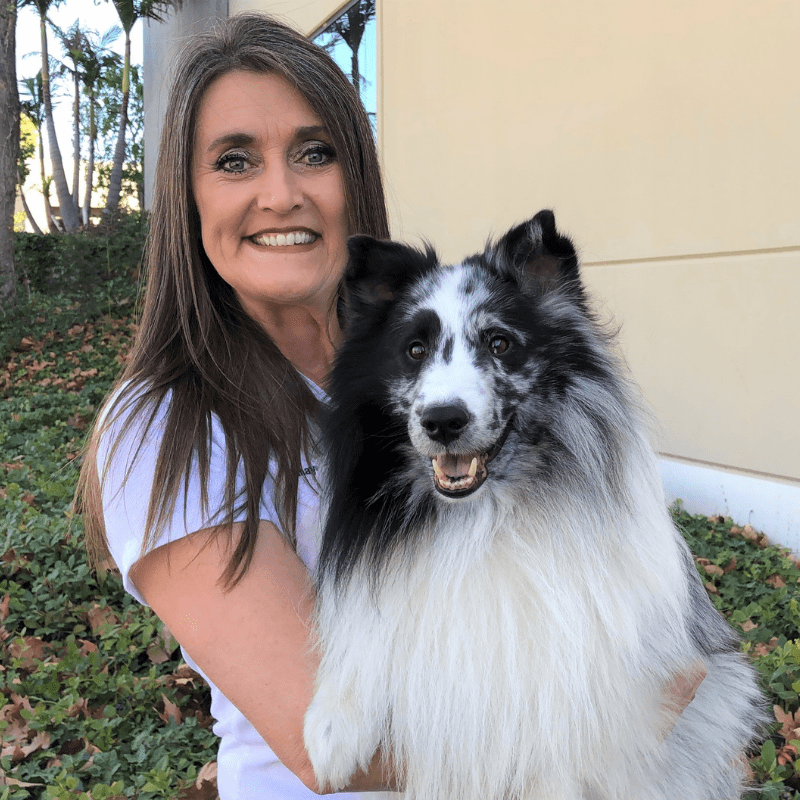 Ranaye Kahn
Co-Owner, Certified Dog Trainer
Ranaye started as a client in 2004. She then joined the Wags & Wiggles Apprenticeship Program. She successfully passed her CPDT Exam and became Training Manager. She quickly became a client and staff favorite leading her to Training Director. Then in 2017, she became a partner with Laurie & Dave.
She has a background in conformation and showing Great Danes. She currently owns two Shelties named Santana and Reverend and a Great Dane named Simone. She enjoys doing agility, spending time with her family, and gardening. She is energetic, always has a positive attitude, and takes great pride in her work.
Amanda, BS
CPDT-KA Certified Trainer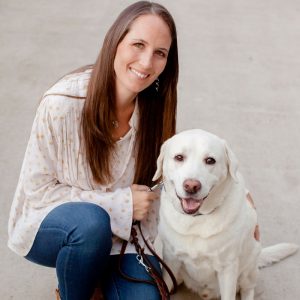 Amanda started dog training at UC Davis, where she earned a BS in Animal Science with an emphasis in Behavior. She is a self-proclaimed "dog nerd" with knowledge about canine nutrition, health, and behavior!
Amanda began at Wags and Wiggles as a client in 2015 and soon after joined our training team. She is a certified CGC evaluator and teaches a variety of classes for Wags.
Outside of work, Amanda enjoys taking agility classes, hiking, and hanging out with her husband and three kids. She currently owns a Border Terrier named Jovie and a Wirehaired Vizsla named Rheese.
Gretchen, PhD
CPDT-KA Certified Trainer
Gretchen joined the Wags & Wiggles Apprenticeship Program in 2007, passed the CPDT-KA exam, and became a trainer at Wags & Wiggles in Tustin when it opened.
Gretchen particularly enjoys teaching dog obedience, sport dog classes, and tricks. She also competes in rally obedience, agility, and musical freestyle.
When Gretchen isn't working with dogs, she works part-time providing training in Six Sigma process improvement techniques. She is also a volunteer naturalist at the San Joaquin Wildlife Sanctuary, where she teaches children about the sanctuary and the birds that live in it.
Katie, BA
Digital Communications Director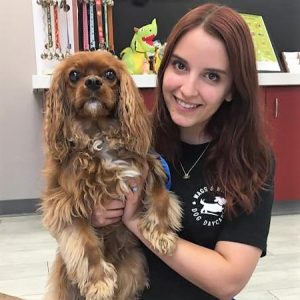 Katie joined the Wags & Wiggles team in May 2016. She had just graduated from Humboldt State University and was looking to combine her love for dogs and her passion for marketing.
As Digital Communications Director, Katie oversees our social media pages, our website, our online store, our blog, our newsletters, and our ongoing online classroom project. If you have any technical questions about the website or need help signing up, she's the one to ask!
Katie is a proud dog mom to a 5-year-old Cavalier King Charles Spaniel named Toby. Outside of work, she enjoys spending time with her husband, traveling, and going to Disneyland.