Online Private Dog Training and Behavior Sessions
All you need is a device with internet connection and a camera (computer with webcam, tablet, phone) and you can meet with us to resolve your dog training and behavior issues.
Your online dog training session will be booked at a time convenient for you and you don't even need to live in the same area as our consultants!
We've been working virtually with clients for several years and we've developed an expertise of easily being able to help you meet your goals for your dog. Now in the age of the Corona Virus Quarantine, our online dog coaching services have become a necessity for dog owners.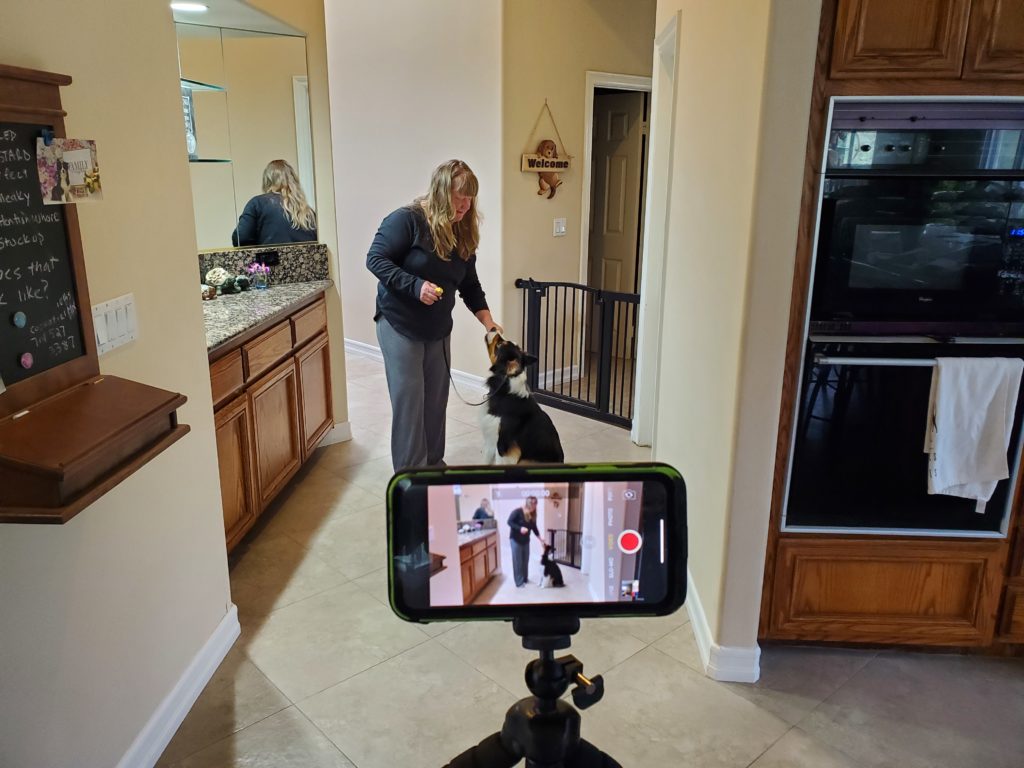 Training techniques and instruction on typical obedience behaviors
Puppy Socialization and Training
Cooperative Vet Care to help your animal at the vet's office or with needed daily at home medical treatments
Pre- and post- adoption counseling
Common dog behavior problems such as house training, barking, digging, chewing, pulling on leash, jumping on people and destructive behavior.
Serious dog behavior issues such as separation anxiety and some forms of aggression:
Dog aggression cases are reviewed on a case-by-case basis.
What Does Online Virtual Dog Training Cost?
Sessions are booked in 30 and 60 minute increments.
Need a complete training program?
We offer a package of 3 Virtual Dog Training Lessons and access to our online dog training classroom for only $299.  That gives you the initial 75 min dog training session and (2) 30 min follow up virtual sessions.  Included is the Online Dog Training Classroom giving you access to 18 courses include our Behavior Behab Courses.
If you have a computer with a webcam or a smartphone or tablet and an internet connection, you're set! We use free, easy-to-download video chat software, such as Zoom.
We'll walk you through the entire process so don't worry if you're "technically challenged" – we make the process painless and enjoyable! If you have access to 2 pieces of equipment, even better.  You can chat via your computer and then setup your "training area" with another device like a phone.  You don't need a second human to help you.  You would just need 2 zoom accounts, both of which are free.
For follow up lessons, you can do your training live via Zoom and get feedback.  You can also send us follow up videos by uploading them to Youtube for free.  We can watch them together so you get direct feedback.  You can also use the Marco Polo App or FaceBook Messenger to send your trainer videos prior to your follow up lesson.
When you purchase a session, we'll contact you via email to schedule a time and date that's convenient for you and your family.  If you purchase the package, you will get instant access to the Online Classroom and can start learning immediately.